Homebuyers: Hang In There

Homebuyers: hang in there
It's no secret that we've been experiencing the ultimate seller's market, and buying a home has been ultra-challenging – and likely overwhelming – with strong buyer competition, limited inventory, and homes selling as soon as they hit the market (if not before).
But there is good news on the horizon with experts sharing their optimism for the second half of this year as we see home prices rising, but are predicted to moderate as more housing inventory comes to market. George Ratiu, Senior Economist at realtor.com, notes there are signs that we may see the current inventory challenges lessen, slowing the fast-paced home price appreciation and creating more choices for buyers:
"We have seen more new listings this year compared with 2020 in 11 of the last 13 weeks. The influx of new sellers over the last couple of months has been especially helpful in slowing price gains."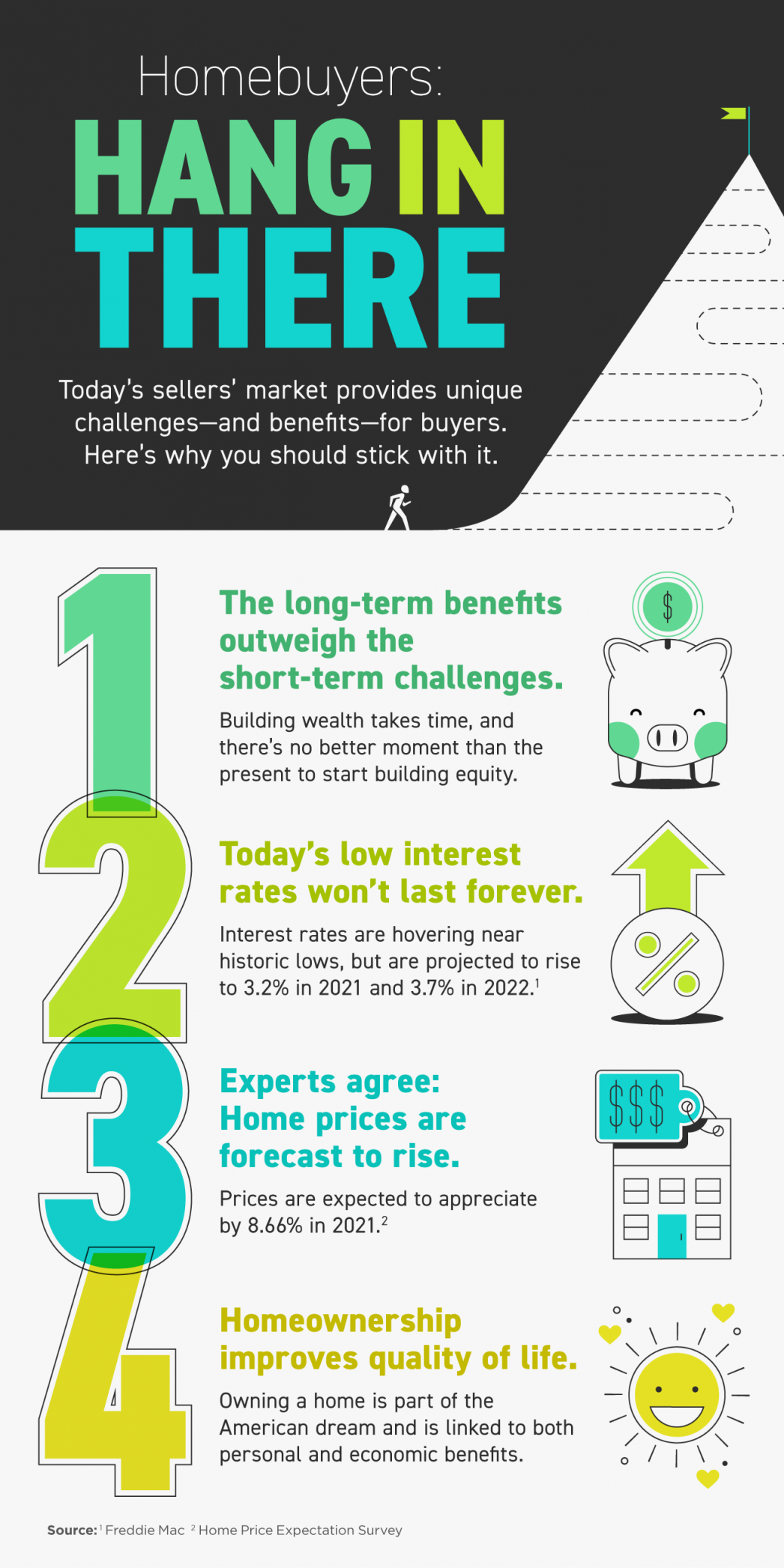 Low mortgage rates are a plus for buyers right now, but experts forecast we'll see them continue to rise as the year goes on. If you're ready to purchase a home, it's wise to get started on the process soon so you can secure today's comparatively low rate – without FOMO driving your home buying decisions – and lean on your real estate professional as an expert guide along the way. Working with a trusted real estate professional will help put you in a position to act quickly and efficiently when you're ready to buy a home.
Quick links:
Let's work together
If you're a buyer that's ready to make a move, we'd love to help. Get in touch via the form below and let's put a strategic home buying plan in place for you: